Taking a Monster Swing
In February, we bought Ballpark. We posted all about the process of buying it and shared our plans with you:
We want to improve and add features, make some user experience updates and see Ballpark grow. We're going to pump this thing up so much that it's going to have to be tested for steroids.
So, we got to work learning what you want Ballpark to be. We answered customer support requests, ran surveys and conducted interviews.
We made some really helpful updates, a few easy enhancements to make your job easier.
Things were good. But, where was this steroid-test-inducing-pump-up that we bragged about?
We needed an extra base hit.
Trouble Tracking
We're a small team of 15 designers, developers and researchers, and we use Ballpark all day. Once it became our job to make Ballpark better, we had to admit something: time tracking ain't that great.
One big issue is that it gets really confusing when multiple people are tracking time on a project. It's even worse when you've got multiple projects going for the same client.
And, forget about tracking time budgets for a project – we usually had Ballpark running in one window and a Google Drive doc in another. Super lame.
We tried different flows, new internal practices, user rights, all kinds of things. But, the answer is much simpler than that.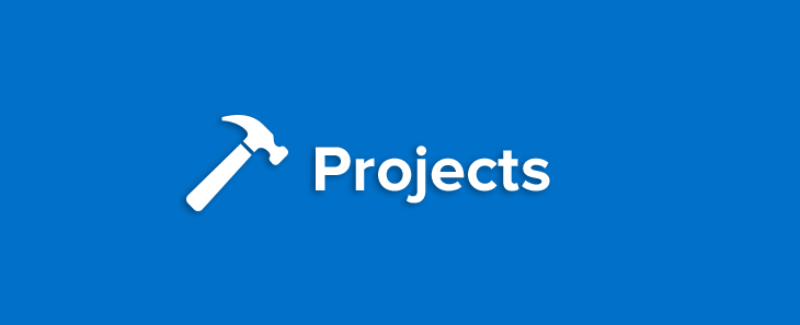 Starting today, you can create a project and track time towards it. You can associate estimates with a project and send invoices for time on a project.
Thank goodness.
Now, when adding a timer, you can track it to a project instead of a client.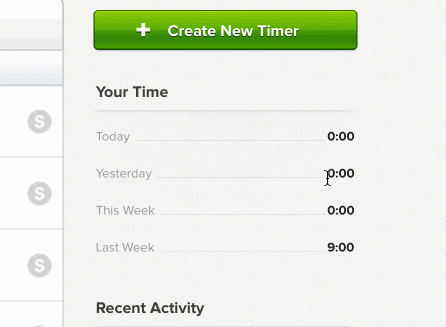 If you want to see how busy you are, go look at your projects list. This can tell you a lot about the state of your business.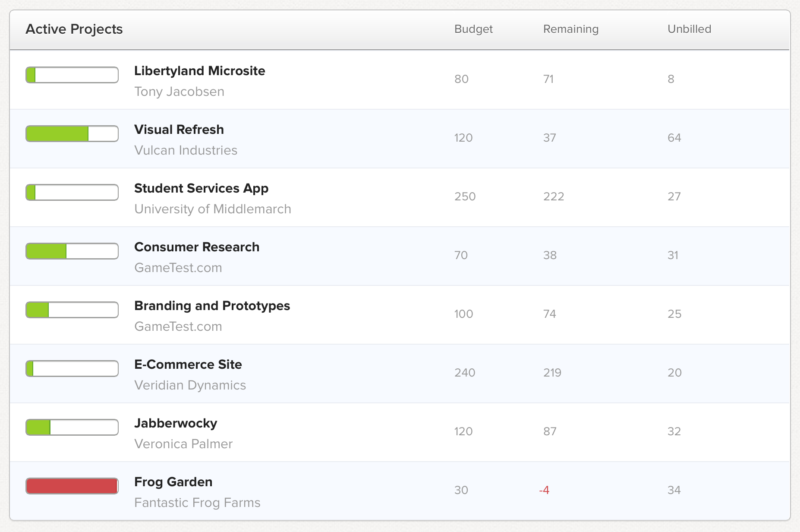 The project detail page sheds a whole new light on your team and timers. Your project budgets, timers and invoices are all in one place, so it's easy to track the project's overall health.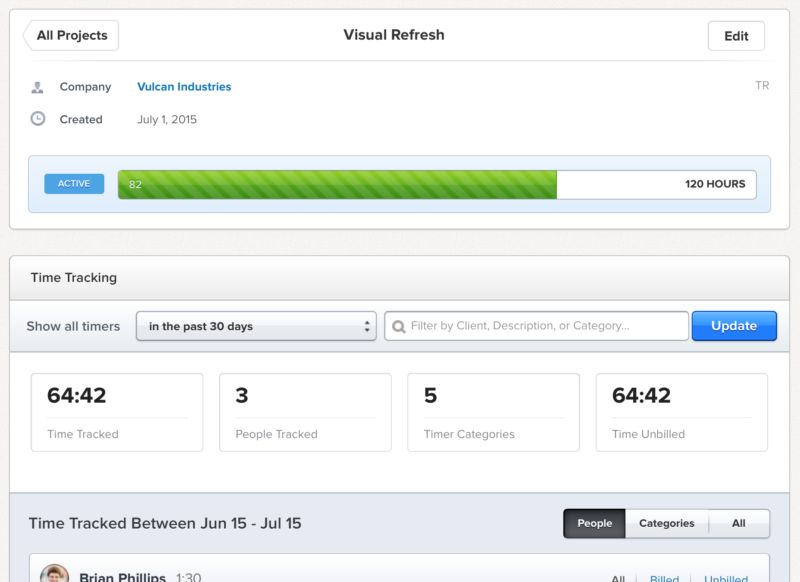 By giving you a new setting for Timers, not only is time tracking infinitely more useful, Ballpark feels bigger.
The Ball's in Play
We think Projects can do much more. But, we want it in your hands now, so we're giving you our first pass.
Certainly, we want timer imports, estimate integrations, monetary budgets, timer creation and editing from project pages, and a whole lot more. These things will happen with time.
Please, get in there and tell us what you think. We want your ideas. You can email us a note at support@getballpark.com, say something on Twitter or just drop a comment in the support window in-app (that little blue circle in the bottom right of the app).
We can't wait for you to use it. Log in to try it out or if you're new to Ballpark, try it free for 30 days.